News
News of 4M Partners Vietnam
4M Partners is honored to receive the Prize of High-Quality Construction For Supervision Service in 2022
More details: https://baoxaydung.com.vn/4m-partners-vinh-du-duoc-nhan-giai-thuong-nha-thau-giam-sat-cong-trinh-xay-dung-chat-luong-cao-nam-2022-344969.html
https://baoxaydung.com.vn/bao-giay/bao-xay-dung-so-97-2526.paper
On November 28th in Hanoi, the Ministry of Construction awarded the High-Quality Construction Prize to entities under decision No. 1076/QD-BXD for 2022. Accordingly, the project 'High-Rise Apartment Building in land lot H9-CT1' in The central area of ​​Tay Ho Tay New Town which was supervised by 4M Partners Vietnam Co., Ltd. was honored in this award.
The project 'High-Rise Apartment Building in land lot H9-CT1' is built on a 2.5 ha land area with three 24-storey towers, and a total of 603 apartments applying advanced and modern construction technologies such as Pre-boring method, Plastic Drain Board, Modular Alu Form, etc. As well as using new modern finishing materials in Vietnam such as Composite ceilings, Korean drainage systems, Decorative quartz tiles, and Fireproof iron doors with alu patterns.
The above achievement is the recognition of the capacity, creativity as well as continuous efforts of the staff of 4M Partners.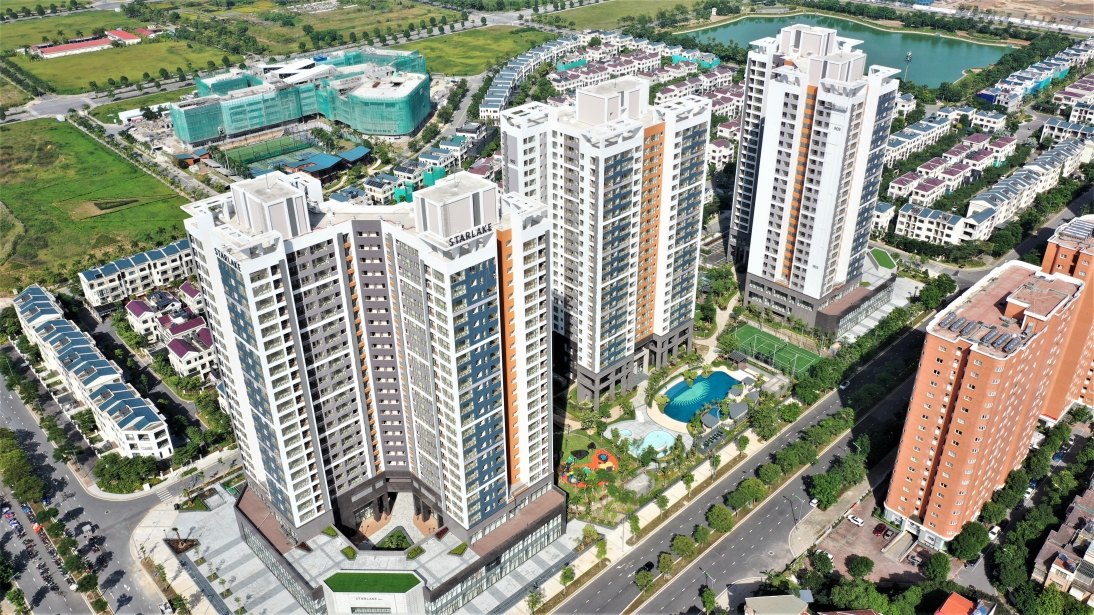 High-Rise Apartment Building in land lot H9-CT1 – The central area of Tay Ho Tay New Town won the 'High-Quality Construction Prize' f'rom the Ministry of Construction.
Mr. Le Vu Thang, the chief engineer of the H9 CT1 project supervisor team, said that, in order to ensure that the project was completed to meet the good quality and schedule, and the very high requirements of the Client, the supervisor team actively participated in coordinating with Contractors, Design Consultants in all stages, to explore solutions and construction methods to speed up progress, improve quality, and optimize cost. In addition, the spirit of progress, overcoming difficulties, and not being afraid of difficulties and challenges are also indispensable virtues, the supervisors of 4M Partners were always ready to be present continuously on the construction site day and night, faced work pressure, harsh environmental conditions to create the overall success of the project. During the construction period, there was not a single unfortunate case of an occupational accident, which is also evidence of the effectiveness of 4M Partners' diligence and dedicated control in work.
The High-Quality Construction Prize of the MOC once again affirms 4M Partners with nearly 20 years of experience and development has been and will always bring the best services to Clients, associated with high-quality constructions contributing to the development of Vietnam's construction industry. 4M Partners will continue to maintain and promote their strengths to further develop and create more profound imprints in the field of Construction Supervising and Construction Management.